Phyllis Bassin established the Zachary Alexander Bassin Memorial Scholarship in honor of her beloved son, a Marist student who loved his family, his friends, and all things sports and who lived life on his terms despite severe medical challenges.
Zachary, who was born with cystic fibrosis, battled medical obstacles his entire life. He passed away in 2017 at age 21. The scholarship continues Zack's legacy in a meaningful way by helping Marist students achieve their dreams and pursue their interests in the field of sports communication, which was his passion.
From an early age Zack loved sports and was a natural athlete. When he grew too short of breath to play his favorite sports, he became an avid fan, memorizing stats for virtually every sport. Eventually he developed a love for golf, a sport he could play regardless of diminished lung function.
"The friends he made at Marist freshman year saw him as Zack, not a kid toting an oxygen tank," wrote Phyllis in her eulogy for her son. "That meant so much to him."
Dan Ketterer met Zack in middle school, and the two attended high school and Marist together. "He was an extremely loyal and caring friend," said Dan, a 2017 alumnus. "He was always there to talk and listen to people when they had problems, despite how insignificant they were, compared to what he was facing."
Zack had a very forward-looking perspective about his future career and personal goals, Dan said. "He never complained about the cards he was dealt and attacked each challenge with confidence that he would come out on top, and he always did."
"I know I will be battling my health constantly for the rest of my life," Zack wrote in his blog. "But that doesn't mean I won't find joy in the things I do."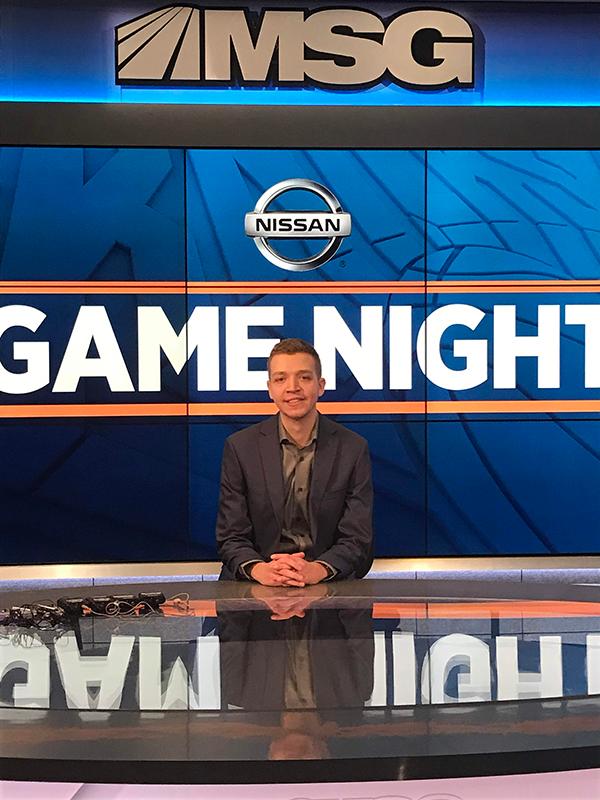 His positive attitude and his courage inspired many who met him. In 2017 Zack was featured in a series called "For the Record" in the Marist Circle, the student news outlet, which highlighted students with compelling stories.
Zack received a double-lung transplant in 2015, later developing post-transplant lymphoma. He passed away following chronic rejection of the transplant.
More than 100 of his classmates from Marist and North Salem High School attended funeral services for him. In her eulogy, Phyllis asked Zack's many friends to keep his memory alive by sharing their stories. She cherishes the Facebook posts from his friends and emails from MSG staff that showed her the enormous impact he had on others' lives.
"The last thing I can do for him as his mother is to pay tribute to his courageous fight to live and ask you to be inspired by his ability to battle every adversity that came his way. Despite his short lifetime, Zachary made his mark and touched the life of so many people with his story."
Friends of Zack Bassin Raise Funds and Awareness with Golf Outing

"Zack always loved golf, and even when he had to carry supplemental oxygen, he'd still go out and play as much as he could," said longtime friend and fellow Red Fox Dan Ketterer '17. "He was great at it too — better than me and most of our friends — and we didn't have to swing with a big oxygen tank on our backs!"
"Emily's Entourage was the perfect organization to work with because their research is entirely focused on Zack's mutation of cystic fibrosis, which is often overlooked by many of the broader CF organizations," Dan added. "I know Zack would be proud to see so many friends coming together in his memory, and to know that he's directly making an impact on people who are in his shoes."
A group of Zack's friends has donated almost $30,000 to Emily's Entourage thus far. The tournament raised $9,300 this year and $10,000 each of the prior two years.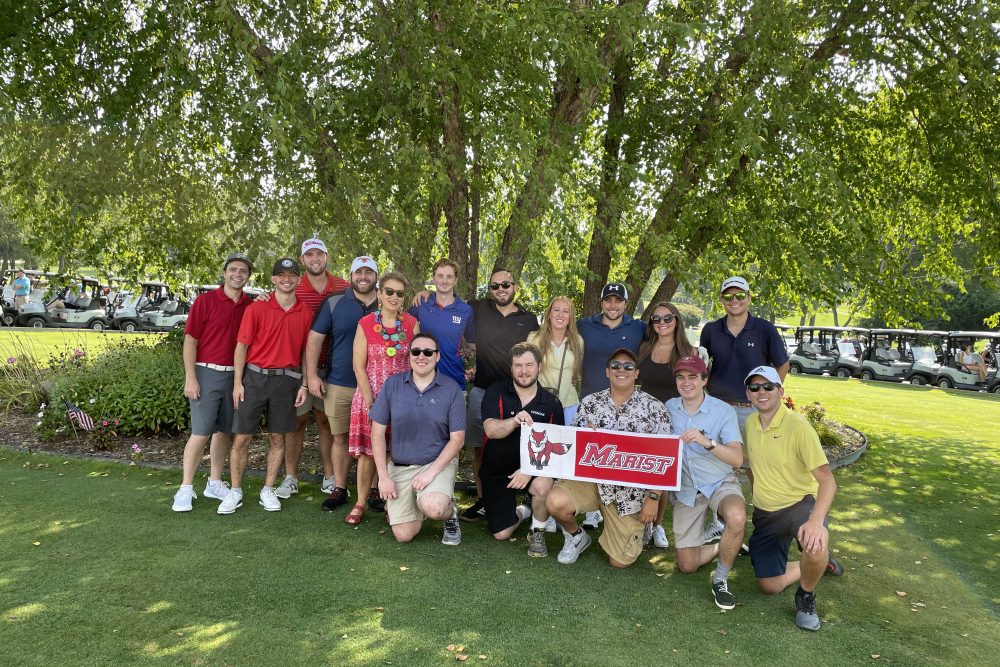 Zachary Bassin's music can be found by searching on SoundCloud for artist Zack Bassin.